We have been trying to make skating more enjoyable for everyone for more than 35 years.
Pleasant, comfortable, safety and quality are aspects where we have made considerable improvements for everyone who loves to skate.
An overview of our most important innovations in the sport of skating can be found below:
Innovations with respect to the shoe, making blisters and cold feet a thing of the past, enabling untrained skaters to complete long rides.
Development of a clap skate, making it possible for the recreational skater to experience the advantages of the clap skate in a safe and reliable manner.
The invention of the Easy Glider, providing an opportunity for children to learn about skating in a simple way.
Innovations in the area of sharpening, which ensures that skates now remain sharper for a longer period of time.
And much, much more…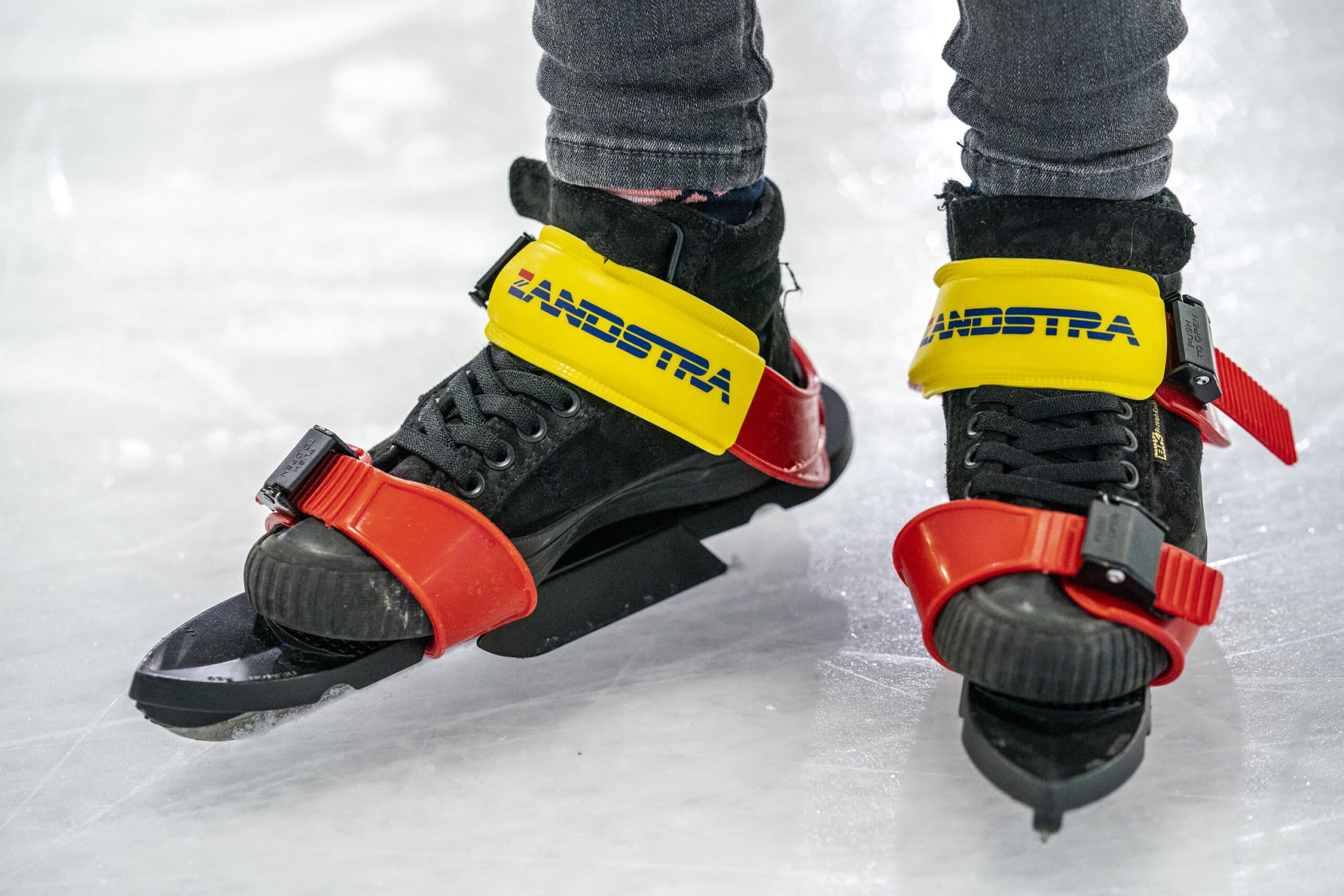 | | |
| --- | --- |
| | Innovatie |
| | |
| --- | --- |
| | Breed assortiment |
| | |
| --- | --- |
| | Kwaliteit |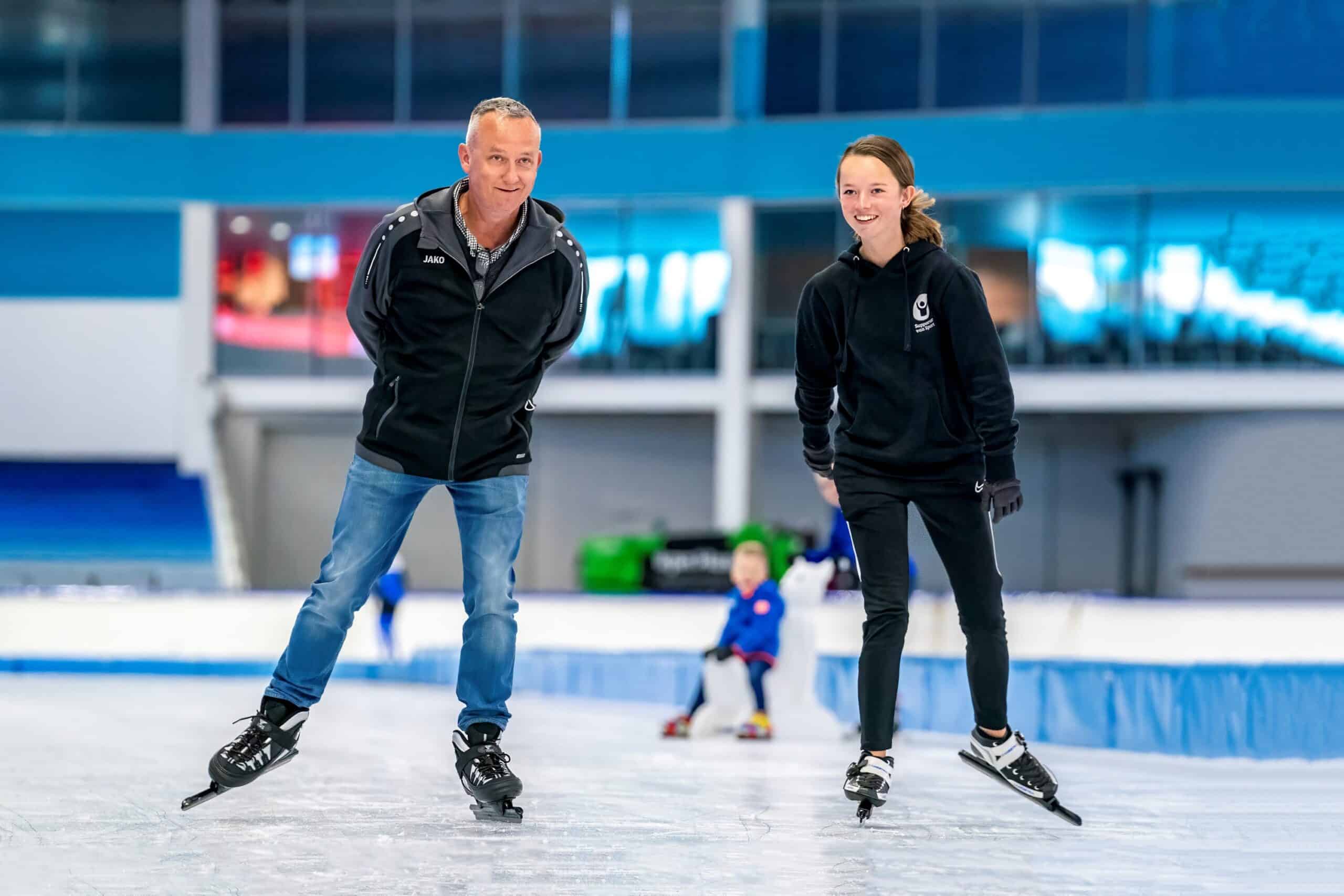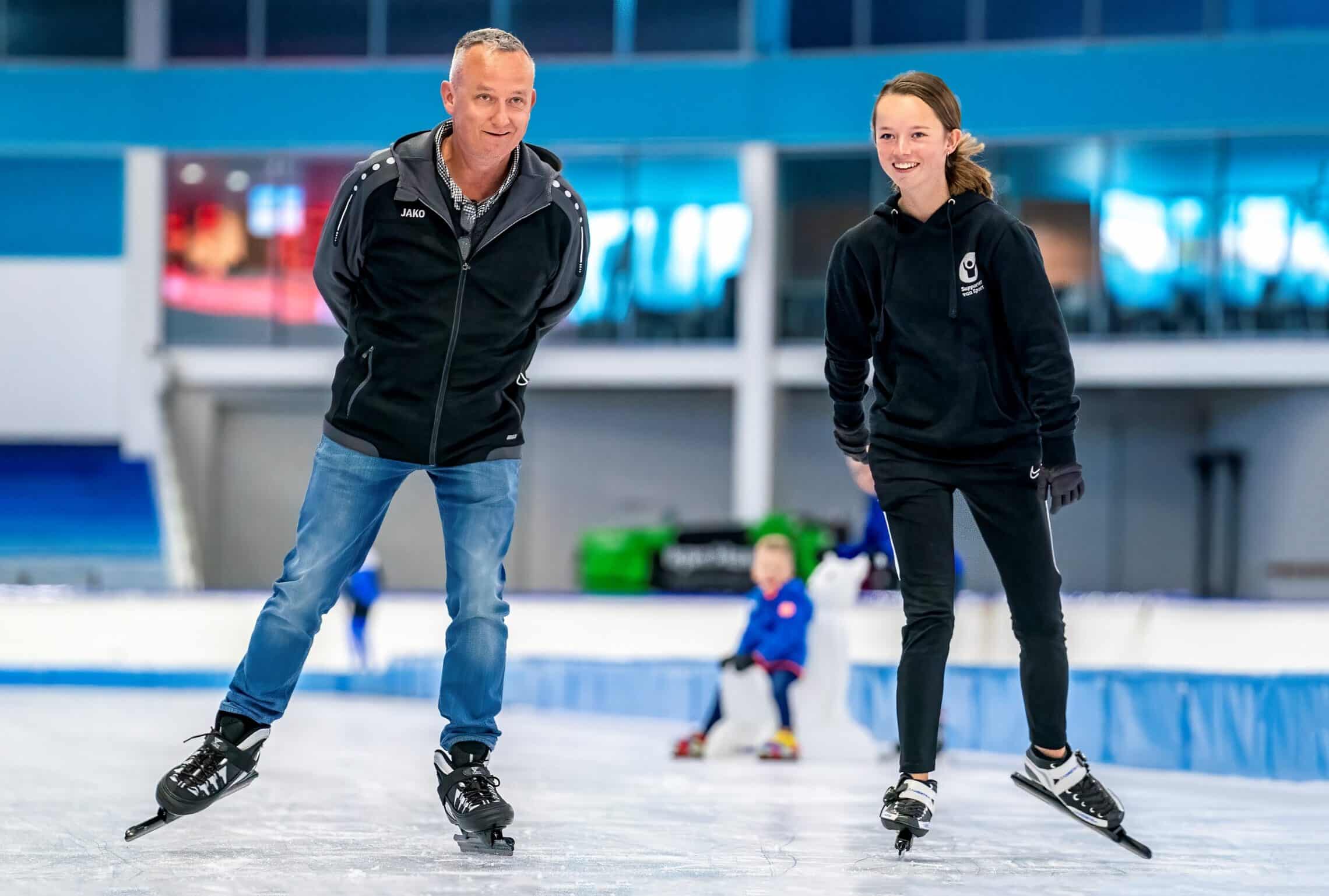 1986
Introduction of the Comfort Skate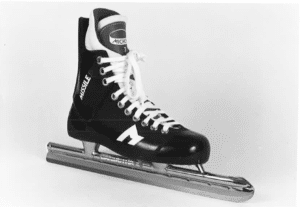 (others later also started calling it the combi skate)
The comfort boot in combination with a speed skate caused a small revolution in the skating world at the end of the previous century. The many experts (about 2,500,000) were very critical. However, roughly 2,494,600 of them were sold on the concept after two winters with lots of ice. These days the Comfort skate is our best-selling skate.
Warmth and support without any blisters make skating quite pleasant indeed.
1986
Zandstra-3M Polishing system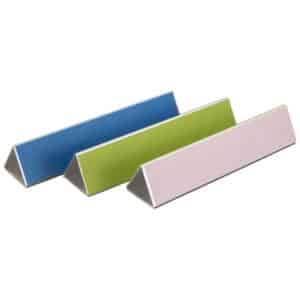 Together with 3M Zandstra Sport has developed 'polishing paper' to finish (polish) your skates. A very fine aluminium oxide grain gives the runner of your skate a very smooth surface.
1987
Skate guard Tri Guard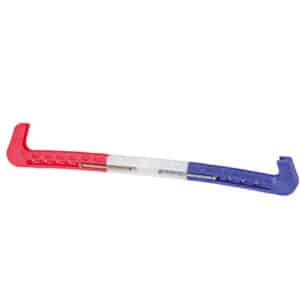 We introduced this three-part guard especially for short-track skating in the Netherlands.
It is a guard that was originally made for figure skates (thicker blade) and converted into a speed skate guard.
1987
Nylon Speed Skate
A aluminium tube covered by polyamide. This speed skate has many advantages over the traditional 100% steel speed skate, such as:
No cold bridges (foot and heel plates function as isolators)
No rusting from the inside out (no soldering acids)
Better shock absorption (damping of the nylon on bad ice)
Safe, round aft section prevents injury during falls
In 2007 the first imitations come onto the market, after the patent has expired.
1988
Skate Guard Universal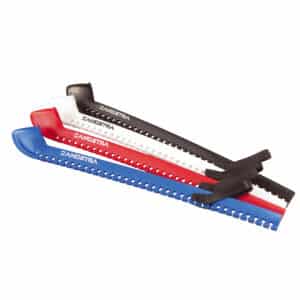 This guard has been especially designed for nylon skates. The guard can be easily adjusted and is also suitable for all types of fixed speed skates. The elastic clips ensure a correct fit.
1989
XC-Skate, Ski Blade or Click Skate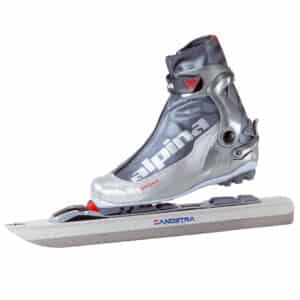 This is a combination of an aluminium skate, a ski binding and a cross-country ski boot. It took many years before these skates were accepted as skates. Some of the advantages are:
Easy to click out and in when you need to walk
The skates are low, making them stable and reliable.
The shoes are very comfortable and warm
1991
Easy Glider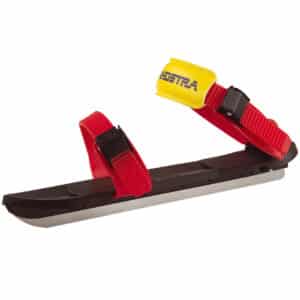 The ideal skate especially developed for beginners. The Easy Glider makes life very pleasant for newcomers.
As a result, this group develops an enthusiasm for skating, and remains loyal to the sport.
In short:
Easy to put on
Comfortable
Stable
Safe
Low
1999
Ving Clap Skate
The Ving Clap skate was developed especially for the motivated recreational skater. This skate is approximately 2 cm lower than the racing clap skates. This was made possible by fitting the pivoting point through the tube rather than on top of it.
Thanks to the special locking pin, each skater has the choice: fixed or clap.
2000
Easy Glider Assist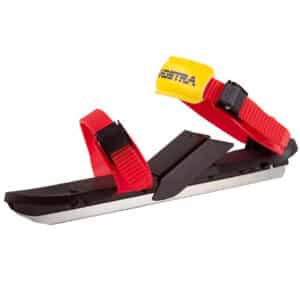 The Easy Glider Assist temporarily provides extra support. The simple fit easily converts the Easy Glider into a "triple blade" skate. The Assist enhances the beginner's self-confidence.
The Easy Glider Assist fits around all sizes of the Easy Glider
2001
Semi Soft Boot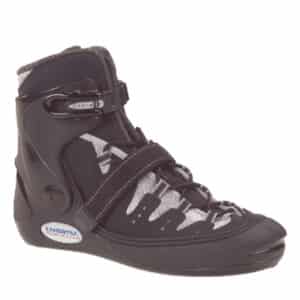 In 2001 Zandstra Sport introduces the Semi Soft boot adapted for use on speed skates.
The combination of lace / buckle and Velcro strap provides the boot with maximum comfort. Thanks to the soft comfortable liner cold feet and blisters are now a thing of the past. The sturdy boot supports in all the necessary places and is low in weight.
2001
Skate Guard Twin Guard
This guard was especially designed for clap skates, but it is also suitable for all fixed speed skates. It can be easily adjusted to the size of the tube. The guard has a stable fit for all speed skates. This has been our best-selling skate guard since 2018.
2002
Joha Pro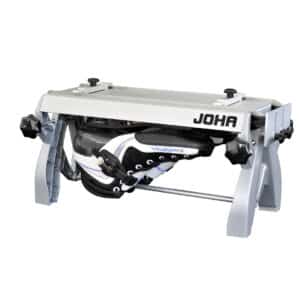 The JOHA sharpening jig was developed especially for demanding professional skaters.
The most modern production methods in combination with the unique design of the stands have resulted in an extremely stable and accurate sharpening block.
2005
Ballangrud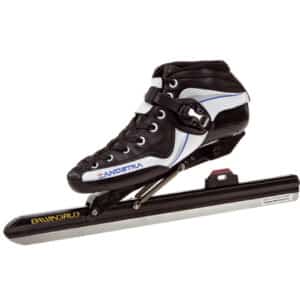 A low model clap skate for bolted on boots, with two attachment points in the sole.
Just like the Ving clap skate the skater has the choice: fixed or clap.
2007
Infinitely adjustable Mounting system
To make the ski skate adjustable, a special triangular profile was developed through so-called mini extrusion. This profile, in combination with the pointed nuts, makes this skate suitable for all brands and models of XC bindings.
For Salomon, Rottefella, Cross Country and Back Country.
2010
Adjustable low-model Junior Skate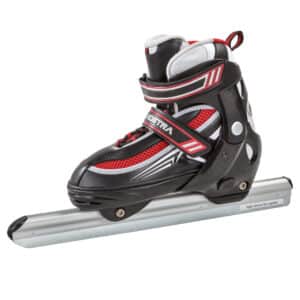 This is the low-model adjustable junior skate, where the tube is fitted through the synthetic sole of the shoe.
The low model provides new skaters with considerable self-confidence and fun.
2011
Ving Fast and Ving Touring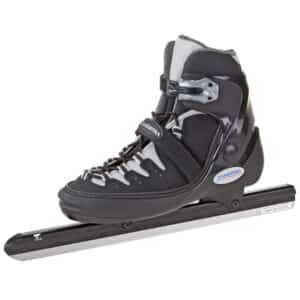 The new patented attachment of skate and shoe.
By far the simplest way to produce a highly reliable speed skate.
2014
N.I.S. Nordic Ice Skate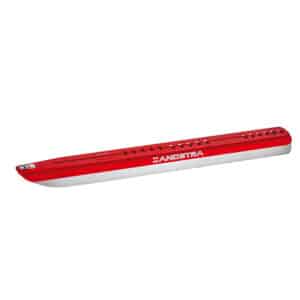 There are ongoing developments in the area of Nordic ice Skates.
For instance, in 2014 we introduced a skate on which the binding can be mounted without any kind of fasteners. The so-called N.I.S. profile.
2016
Ving UPP Sharpening jig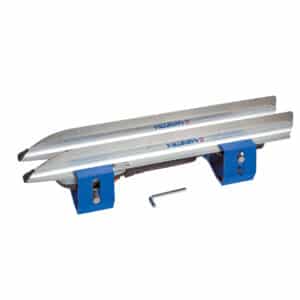 In 2016, the increasing worldwide popularity and diversity of the Ski Skates prompted Zandstra Sport to introduce the Upp.
This sharpening device fits all models of skates with Rottefella and Salomon bindings (both XC and BC).
''Comfort in Skating''. Dat is ons motto en daarom namen en nemen wij een leidende rol bij innovatieve ontwikkelingen met plezier op ons.  Hierbij een kort overzicht van onze belangrijkste innovaties.
Introductie van de Comfort Noort
De comfort schoen gecombineerd met een noor zorgde in het einde van de vorige eeuw voor een kleine revolutie in de schaatswereld. De vele deskundigen ( ongeveer 2.500.000 ) waren zeer kritisch. Evenwel, een kleine  2.494.600 was na 2 ijswinters "door de bocht". De comfort noor is tegenwoordig al jaren de meest verkochte noor. Warmte, steun en geen blaren maken het schaatsen wel erg aangenaam.
Easy Glider
Dé ideale schaats speciaal ontwikkeld voor beginners. De Easy Glider maakt het leven voor de beginnende schaatsers zeer aangenaam. Met als gevolg dat deze groep voor de schaatssport enthousiast gemaakt wordt en behouden blijft voor deze sport.