Description
For those who prefer more support during a long ride.
Boot
This Zandstra Race High Heel boot has a higher shaft, which together with the power strap provides the skater with extra stability during long-distance rides. The shell is made out of polyamide reinforced with carbon fiber. The lining of the boot is made out of a combination of gel and neoprene, and the soft padding at the Achilles tendon ensures extra wearing comfort.
Skate
The Ballangrud blade is a semi-high aluminium model made out of an aluminium tube with super hard bi-metal steel for perfect traction. The runner is harder (64Rc.), thinner (1.1mm) and 5 mm higher than the standard tool steel runner.
These changes make this type of blade more suitable for the 400-metre oval.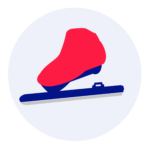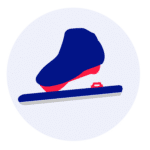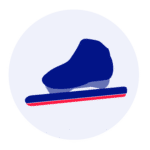 Quality
Bi metal high speed steel - 64 Rc.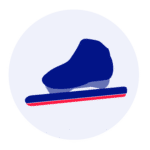 All skates are sharpened and ready to use!