Description
Skate like a champion with this competition set.
Boot
Boot model 1122 is a heat-mouldable boot perfect for competition. The low weight, the neoprene, gel lining and the soft padding at the Achilles tendon ensure optimal comfort during long and short distances. It closes with a combination of a lace and micro buckle power strap.
Skate
The Ballangrud blade is a semi-high aluminium model made out of an aluminium tube with superhard bimetal steel for perfect traction. The runner is harder (64Rc.), thinner (1.1 mm) and 5 mm higher than the standard tool steel runner. These changes make this type of blade more suitable for the 400-metre oval.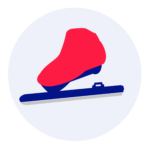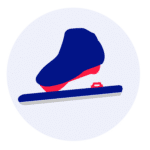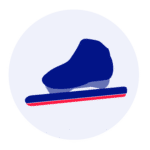 Quality
Bi metaal high speed steel - 64 Rc.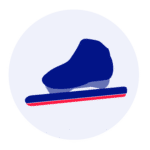 All skates are sharpened and ready to use!