Description
If you are looking for comfort and performance, this skate is perfect.
Boot
The Ving Fast with a Long Track III boot has a special padding which provides the ankles with the right strength. Thanks to the patented attachment of the boot to the blade it is extra low, which guarantees optimal moving comfort. The boot can be closed with a combination of a lace and power strap with micro buckle.
Skate
The aluminium tube with a stainless tool steel runner with a hardness of 60Rc ensures that the skate needs to be sharpened less often. With a thickness of 1.25 mm this skate is ideal for both artificial and natural ice.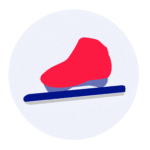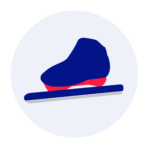 Clap or fixed
Fixed skates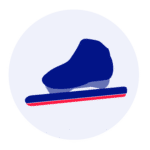 Quality
Stainless steel (Toolsteel) - 60Rc.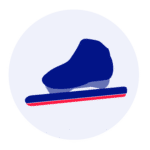 All skates are sharpened and ready to use!