Description
The Combi SE is the most widely used ice skate in Scandinavia!
Boot
The Back Country Combi SE offers good side support, while the use of 3M Thinsulate makes cold feet a thing of the past. The shoe features a Velcro strap over the instep and is available in both a ladies' and a men's model. The Back Country is aimed at offering optimal comfort, support and warmth, making it ideal for the recreational skater.
Skate
The Back Country comes with a Delta skate with a patented attachment of the binding to the skate. In addition, the skate's aluminium frame makes it very lightweight. The torsional stiffness in combination with the high-quality R.V.S. steel (60Rc) runner makes this skate ideal for you, if you plan to skate long distances, even the Eleven Cities Tour!
This skate comes with the Ski Skate Holder, which allows you to take your skates anywhere very easily.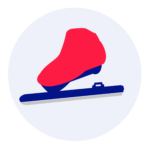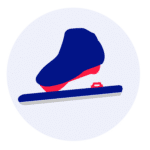 Clap or fixed
Clap skate.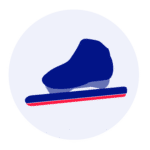 Quality
Stainless steel (Toolsteel) - 60Rc.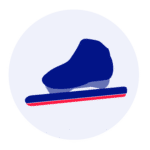 All skates are sharpened and ready to use!