Description
This boot is all about comfort - it fits like a glove.
Boot
We designed the boot creating a comfortable last that ensures a perfect ergonomic fit of the foot. The excellent fit in combination with the leather lining around the ankles provides optimal wearing comfort for long -distance skating. The anatomic insole contributes significantly to the vertical stability of the foot. The Thinsulate 3M material ensures that the shoe is well insulated and also has excellent breathability.
Skate
The complete set consists of a low nylon skate with a stainless tool steel runner (60Rc). This skate is also the perfect choice if you are looking for comfort skates in size 51.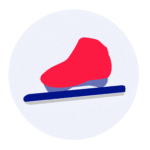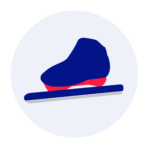 Clap or fixed
Fixed skate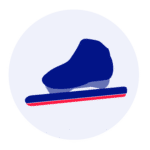 Quality
Stainless steel (Toolsteel) - 60Rc.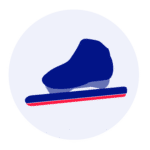 All skates are sharpened and ready to use!